Nationwide Children's Hospital Celebrates Opening of the Big Lots Behavioral Health Pavilion
America's largest behavioral health facility on a pediatric medical campus.
Nationwide Children's Hospital is the national leader in behavioral health for pediatric patients. As leaders in the space, they opened the Big Lots Behavioral Health Pavilion, a groundbreaking new facility, in early 2020. The pavilion would be a major new focal point of the award-winning hospital's operation and the nine-story facility would be America's largest behavioral health facility on a pediatric medical campus. It would serve as a critical tool in breaking the stigma of childhood mental health and caring for children in the central Ohio community. Nationwide Children's turned to MediaSource to ensure that the facility opened with national acclaim, cementing their reputation in the behavioral health space.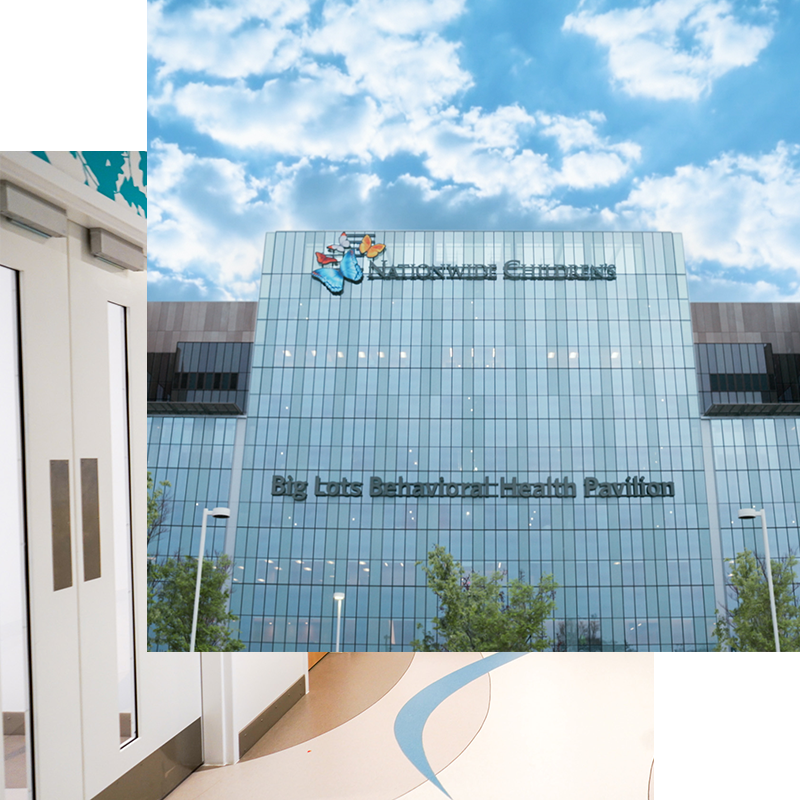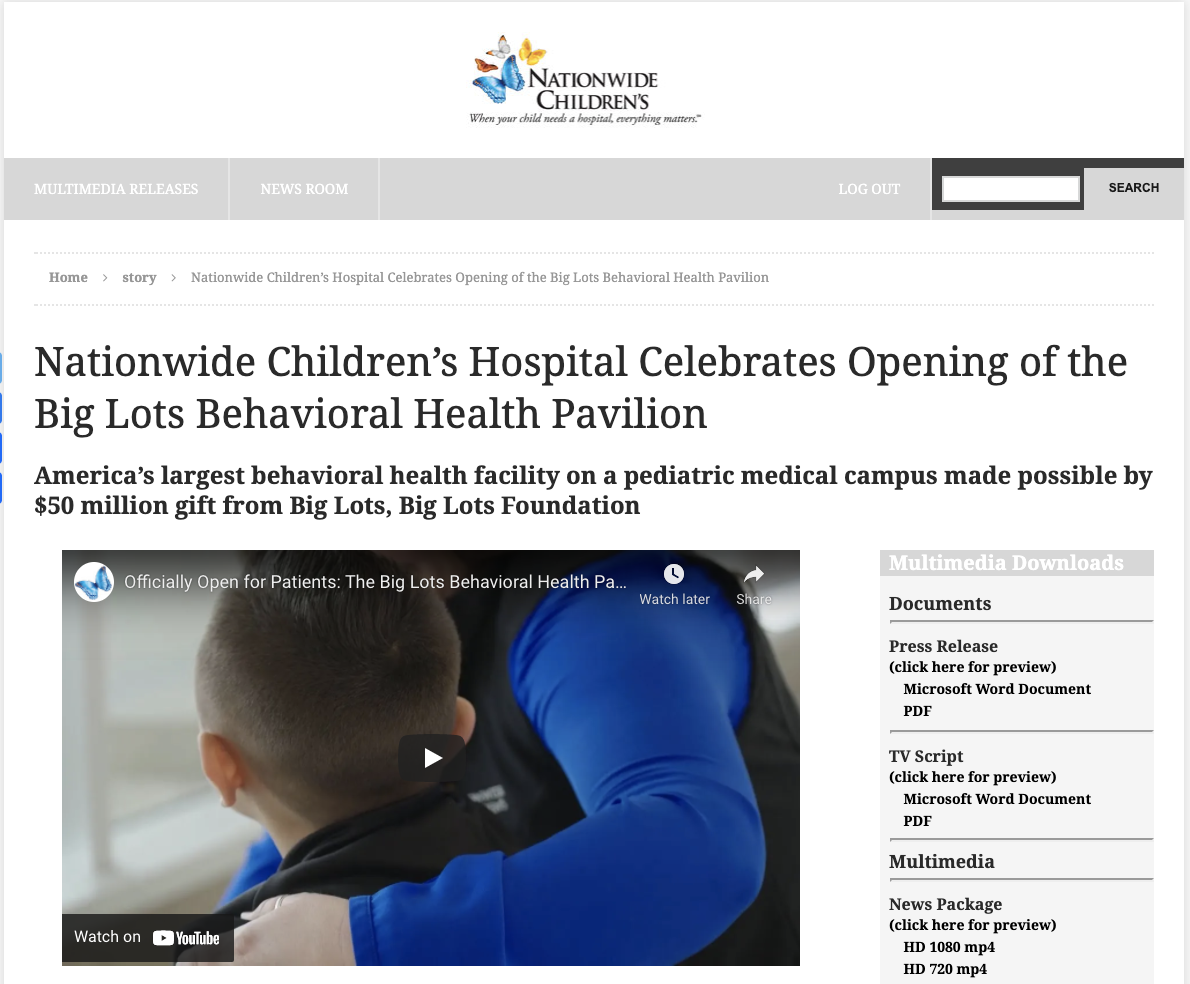 For such an important and all-encompassing facility, we knew we needed to create content that showcased the impact and high goals of the Behavioral Health Pavilion. Our team spoke to clinicians, patients and administrators and gave a glimpse inside the impressive building. We featured a young patient who had been depressed in the past, but became a patient advocate after working with the Nationwide Children's team. Providing these types of people-focused stories would broaden the story's appeal and showcase the human impact of what Nationwide was building.
Amid the COVID-19 pandemic, we had to be creative with how we coordinated our publicity for the story. Typical press conferences and one-on-one meetings were out of the question, but our outreach had led to a variety of requests for information and interest in interviews. Along with creating a video package that offered journalists a sense of this landmark building without visiting the physical space, MediaSource worked with the hospital to promote a webinar hosted by Tim Robinson, CEO of Nationwide Children's Hospital. We invited the many journalists interested in the story, providing a chance for Robinson to build relationships with journalists and an opportunity for reporters to learn more about the childhood mental health crisis in America and how the facility could help fight back.
The national news media was very receptive to the mission of the facility and Robinson's work.The webinar gave everyone the information and look inside the facility that they needed, but also raised the profile of Robinson and helped secure an interview with Modern Healthcare's The Check-Up. Robinson was able to discuss the Health Pavilion's important work and the pediatric mental health crisis amid the pandemic. After the webinar, stories aired on various networks across the country and made for a successful launch of the pavilion.