THE MEDIASOURCE MULTIMEDIA RELEASE
Survey: Nearly 2 in 5 Americans will Likely Attend Risky Holiday Gatherings
Experts say virtual gatherings are safest, but if you plan to gather in person, precautions are critical to preventing the spread of COVID-19
It was the first holiday travel season since COVID-19 began, and people around the country were reckoning with the fact that their Thanksgiving would look significantly different in 2020. It was an emotional time for all involved, as people balanced their desire to see their families with their responsibility to keep each other safe. We identified and produced this story from beginning to end for our partners at the Ohio State University Wexner Medical Center, surveying Americans about how COVID-19 would affect their holiday travel plans. Thanks to smart strategy and our understanding of the media landscape, we launched this story at the perfect moment during the week before Thanksgiving.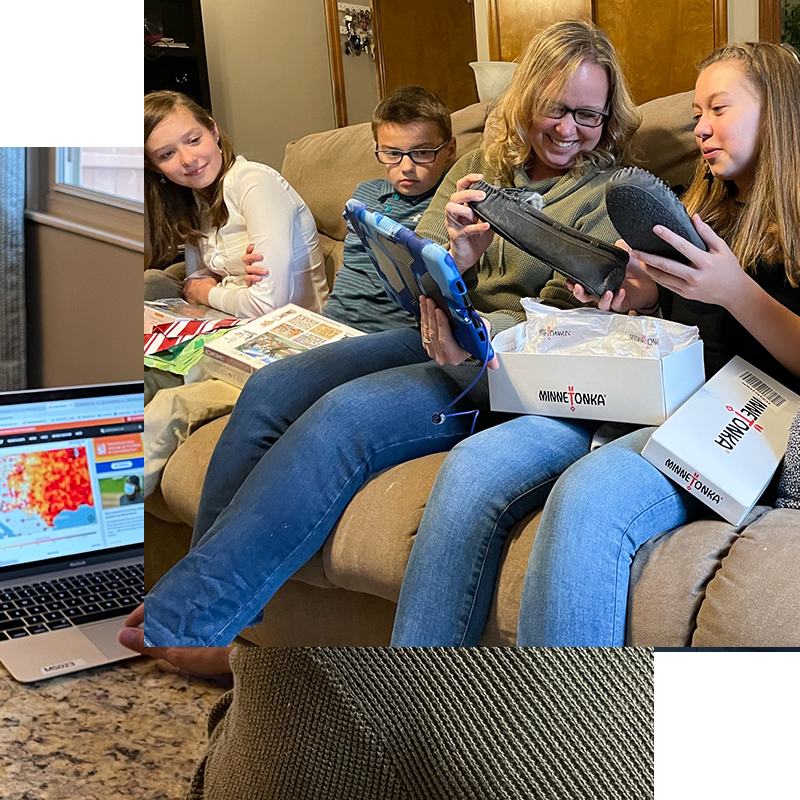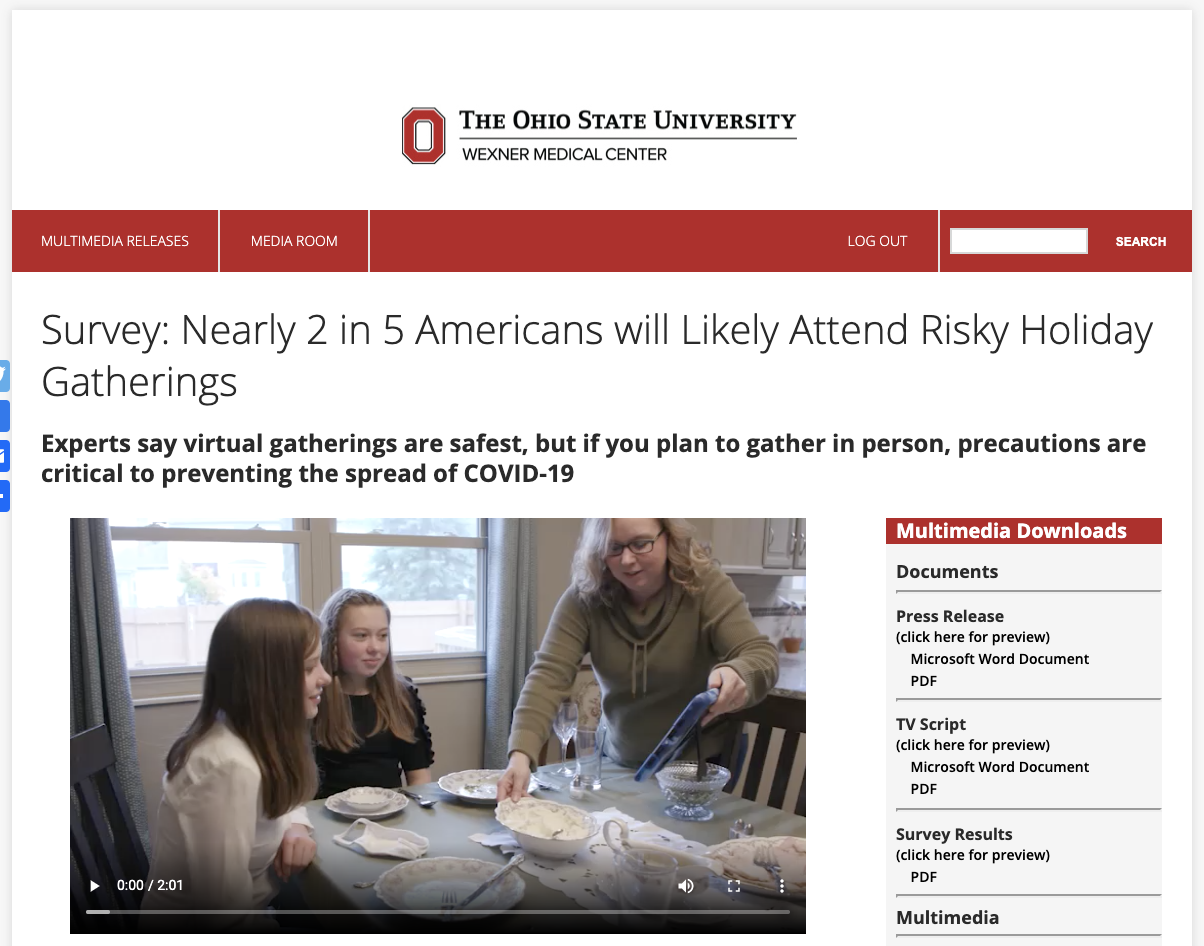 For this story, our creative team wanted to set a scene that visually showed some choices for gathering safely. We pulled together food and family to create scenes that portrayed a socially distanced Thanksgiving celebration. With a masked and socially distanced video crew, our team produced the visuals to help convey the hospital's safety message which provided the necessary visuals for news organizations to tell the story.
As our team analyzed news coverage in the days leading up to the story's launch, we realized that we needed to quickly pivot to release the story early and maximize its impact. Our team quickly adjusted the timeline to deliver a powerful story at the time when journalists were most receptive to its message. Amid the pandemic, this story became a major theme of the holiday week. National news stations and print publications used the topic as a jumping-off point for conversations about travel and COVID-19 and appreciated being able to hook the story to something with a concrete figure attached.
This story inserted Ohio State and its expertise into one of the largest news stories of the 2020 holiday season, with an earned media audience of more than 1 billion from 1,000 media placements including three national TV airings. You could find the story in Forbes, the Washington Post, TIME, Reuters and the New York Times, along with NBC Nightly News and PBS NewsHour.